At Superlink, we operate upon seven basic principles:
Customer focus
Involved and committed employees
Management leadership and support
Controlled processes
Continuous improvement
Make decision base on the fact data analysis
Partnership with suppliers
Our activities and operations are controlled through management systems. Our operations meet international standards that documented by the certificate ISO 9001 and 14001. Besides that our medical operations meet the standard of ISO13485.
Superlink(SLK) is ISO9001 and ISO13485 certified. TS16949 is planned to be qualified in Y2013.






The quality of our products and services is an essential part of our corporate strategy. Superlink's quality philosophy is not just to optimize components and products, but to continuously improve and optimize all processes to ensure customer satisfaction from product development, prototyping, planning, purchasing, production, sales, logistics and service to environmental policy - all in all, to offer maximum benefit to our customers all over the world.
Superlink's cable assemblies are UL and cUL recognized with file number E342197.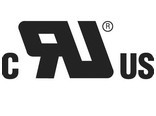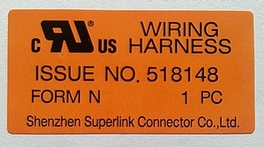 Environment Management Systems
ISO14000
Our quality responsibility includes being proactive in protecting our environment and natural resources. We endeavor to avoid or minimize environmental pollution and consumption of the nature resources. Superlink is also a ISO14000 certified company.


ROHS


Superlink confirms that all the products manufactured by the company correspond with the following European Directives:
2002/95/EG - Restriction of the Use of Certain Hazardous Substances in Electrical and Electronic Equipment (RoHS)
2002/96/EG - Waste Electrical and Electronic Equipment (WEEE)
IEC 61760-1 - max. soldering temperature +260°C for 10 sec. for PBC connectors
The objective of the above mentioned European Directives is to avoid or to limit the use of the following hazardous substances:
Lead,Mercury,Cadmium,Chrome VI PBB (Polybrominated Biphenyls),PBDE (Polybrominated Diphenyl Ethers)
REACH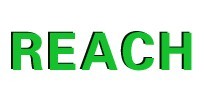 European Union has created a comprehensive regulation to govern the Registration, Evaluation and Authorization of Chemicals (REACH, EC Regulation No 1907/2006 ). This regulation has far-reaching effects throughout the supply chain in that it governs the materials present in manufactured end products as well as the chemical substances and preparations used in their manufacture. Unlike the RoHS Directive (2002/95/EC), REACH applies to all production and use sectors, not just to electronics.
REACH places obligations on operators at each level of the supply chain. The guiding principle is "No Data, No Market" which means it is very important for all levels of the supply chain to be proactively engaged in information sharing to ensure compliance.